Early Reactions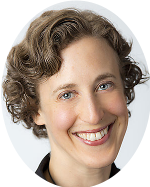 "This application [PeriOp-eCare™] guides our patients through the entire diagnosis and treatment of common conditions. It frames the important clinical questions and provides a day by day guide for patients on their post-operative recovery. Patients no longer have to worry about whether their recovery is following the expected curve or whether they need additional guidance. The app is an invaluable tool!"
Tamara D. Rozental, MD


Chief, Hand and Upper Extremity Surgery
Professor of Orthopaedic Surgery
Harvard Medical School
Department of Orthopaedic Surgery

"PeriOp-eCare™ is the support tool that every surgeon needs to educate their patient about what to expect perioperatively. This app taps best practices and ERAS guidelines to optimize health outcomes and maximize patient satisfaction."
Daniel B. Jones, MD, MS, FACS


Professor of Surgery, Harvard Medical School
Vice Chair of Surgery
Office of Technology and Innovation
Chief, Minimally Invasive Surgical Services
Director of the Bariatric Program

"The PatientApps Peri-op eCare app provides patients with critical information about their diagnosis and treatment. This service guides patients through what is often a very stressful experience, answering common questions that arise during the course of treatment. It's a fantastic support tool for both doctors and patients."
Jeremy T. Smith, MD


Associate Professor, Orthopaedic Surgery
Harvard Medical School